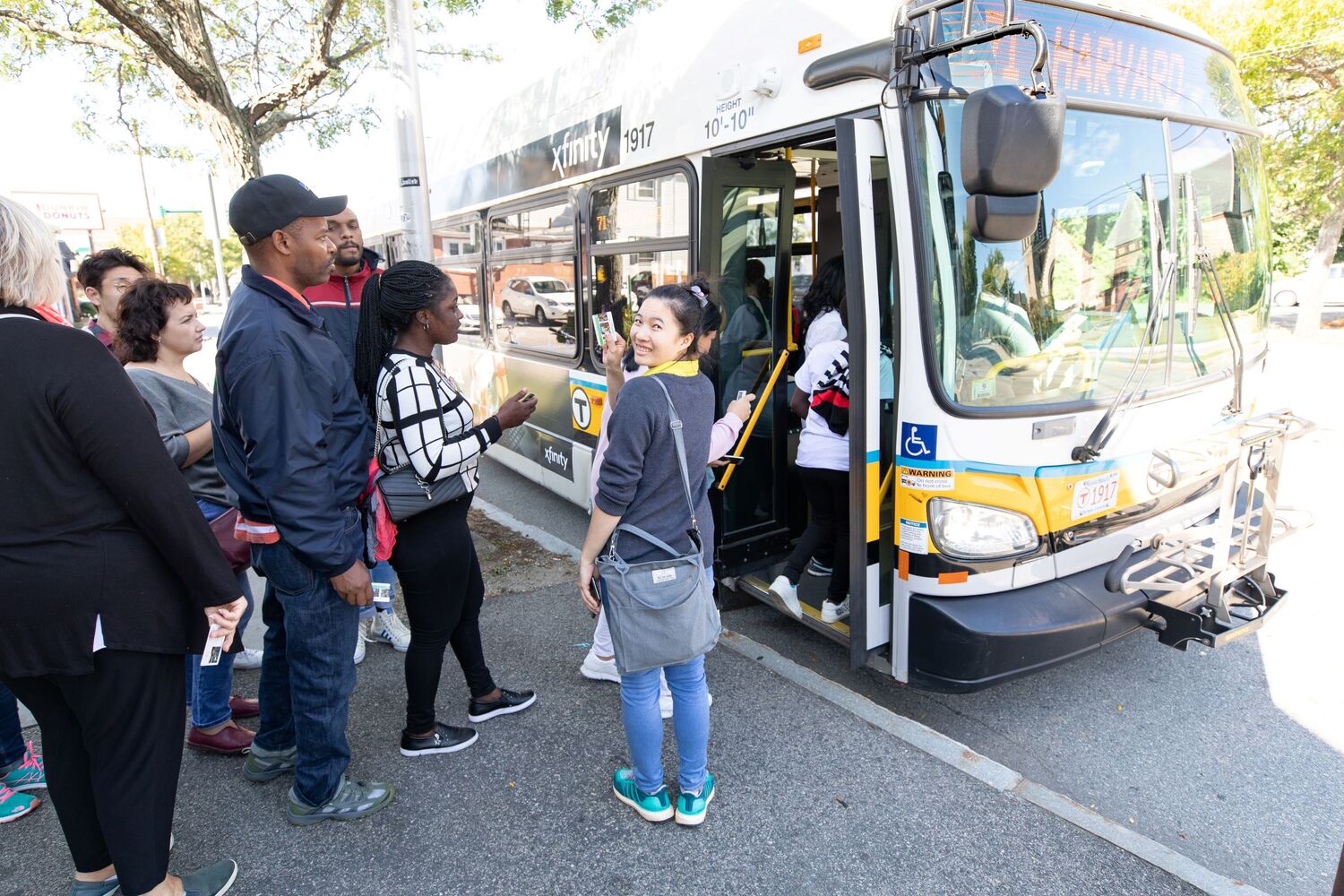 Transportation
Watertown promotes alternatives to single occupancy vehicle driving, to reduce pollution and greenhouse gases, decrease congestion and promote good public health.
Transportation Demand Management
Sustainable Modes of Travel
Watertown's new larger projects are required to encourage their employees or residents to use alternative modes of travel for commuting. Encouragement might include providing bike parking or MBTA passes, or participating in a commuter shuttle.
The Town's goal is to reduce single occupancy vehicle mode share by 20%, to 50% for residents, and 60% for employees. Currently 1 in 4 residents chooses an environmentally sustainable mode to travel to work.
Transportation Demand Management
Watertown Transportation Management Association (WTMA)
A number of the larger employers in Watertown, as well as the newer residential buildings, participate in a TMA, which promotes alternative modes of travel to employees and residents, through on-site events and promotions.
The WTMA recently launched the WATConnector - Pleasant Street, a commuter shuttle on Pleasant Street to Harvard Square and Watertown Square. This shuttle service is available to WTMA corporate and residential partners, as well as the public during morning and evening commutes. The members along Arsenal Street already collaborate on a shuttle to Harvard Square. Shuttles are meant to reduce the need for a car to access work places.
Learn more about the WATConnector with the WTMA.
Bus Rapid Transit (BRT) Pilot
Our transportation systems work best when they focus on moving people in the most efficient way possible.
Thanks to support from the Barr Foundation, Watertown collaborated with the City of Cambridge and the MBTA to install a dedicated bus lane on parts of Mt. Auburn Street, serving the Routes #70 and #71 buses to Harvard Square. Dedicated bus lanes keep the bus moving through traffic, making public transit faster and more reliable.
Bus Rapid Transit (BRT) in the Region
StreetFilms created a video highlighting the Cambridge-Watertown bus priority pilot and other #BostonBRT projects in the region. Check out the video and see how Watertown is on the leading edge of transit in the Boston region.
Boston Area Bus Pilots Move Region Closer to BRT from STREETFILMS
Bus Rapid Transit (BRT) Results
The results of the pilot have been a real success in not only improving travel times for bus riders, but for the entire streetscape. Surveys before and after the project reveal that both cyclists and pedestrians feel safer along the corridor, and the number of respondents who thought the street functions well increased from 18.6% to 56.9%!
More than half of the travelers on Mount Auburn St. during rush hour are in a bus and the results are even more dramatic for them. Not only have the overall travel times improved, but the reliability of travel times have increased substantially.
In part of 2018 and 2019, Watertown hosted Lime Bike, a dockless bike share system. Over two summer seasons, roughly 17,600 Lime Bike trips originated in Watertown, illustrating the number of people who will choose to bike when they have adequate facilities.
Watertown is now hosting seven Bluebikes stations, with 11 bike docks in each. Bluebikes bicycles are picked up and dropped off ("docked") at designated stations. This system allows riders to pick up a bike in Watertown and ride it to any community with Bluebikes, including Cambridge, Boston, Somerville, and Newton. Bluebikes also can be used to ride to T stations and to Commuter Rail stations.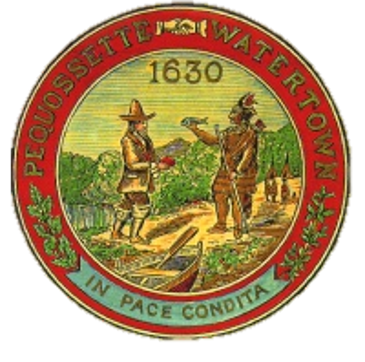 Bicycle and Pedestrian Committee
Watertown's Bicycle and Pedestrian Committee oversees efforts to promote healthy transportation, including a recent initiative to produce a Bicycle and Pedestrian Plan for the Town.
Watertown residents have easy access to a beautiful multi-use path that runs the length of the Charles River, owned and operated by DCR (the State Department of Conservation and Recreation).
DCR is also building an off-road path that will connect East Watertown to Fresh Pond, and the many bike paths in and around Alewife Station. Watertown also is constructing its own Community Path, already open and utilized along Arsenal Street, ending at Irving Street.
Future links include extending down Arsenal Street to Taylor Street, going through Watertown Square, west toward Howard Street, and then south, connecting to the Charles River Path.
There are many transportation resources available to help residents and workers in Watertown reach their destinations in ways that are sustainable for the planet and promote a healthy and connected community.
---
The Watertown Healthy Transportation Newsletter has regular tips and resources for getting around
Explore the full network of Bluebikes destinations and how to use the system
Employers, workers and residents can find a range of resources to connect with carpools, transit benefits, and other services through the Watertown Transporation Management Association