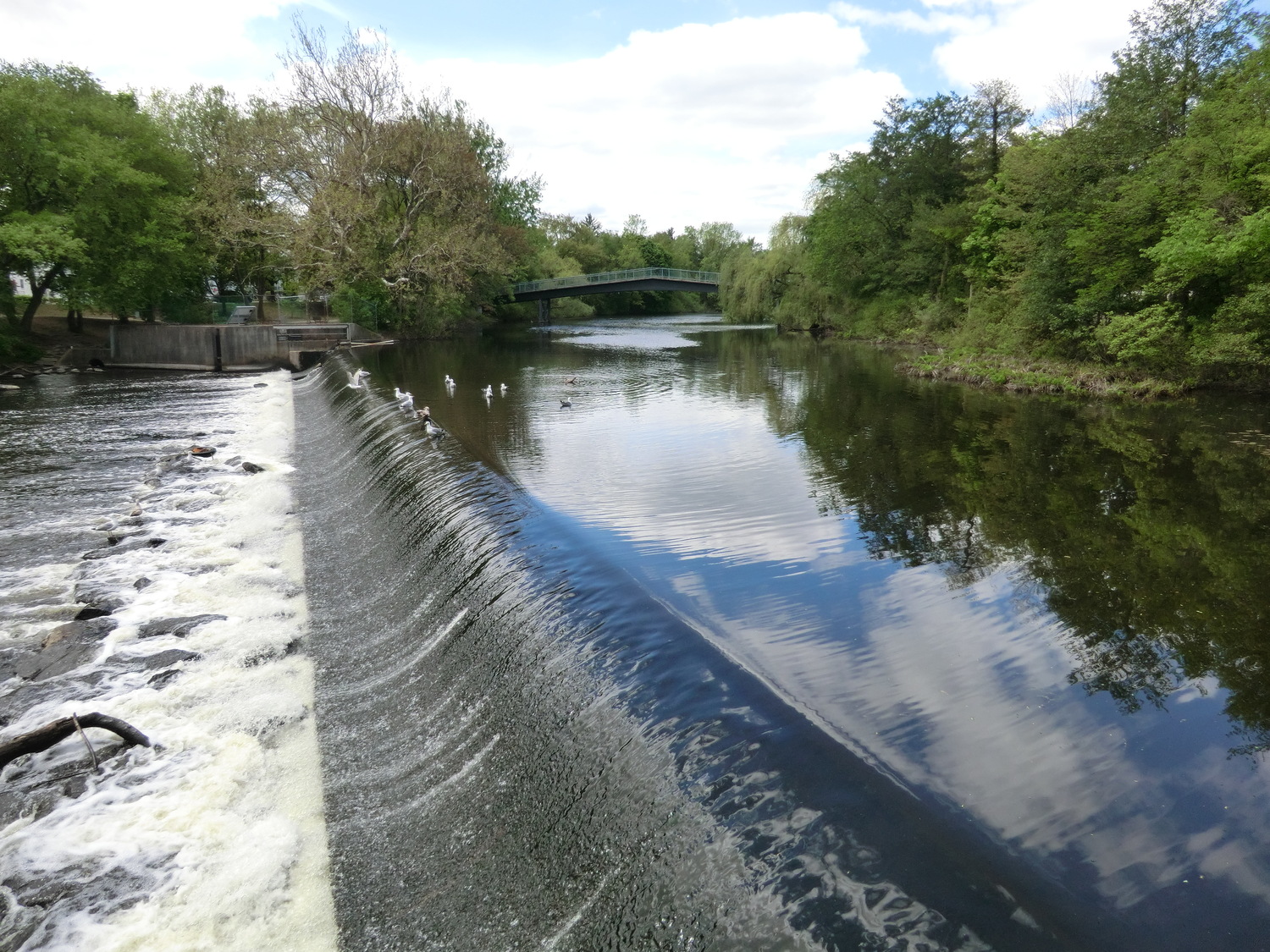 Climate Change in Watertown
Municipal Vulnerability Preparedness (MVP) Program
The Baker-Polito Administration's Municipal Vulnerability Preparedness (MVP) grant program provides support for cities and towns across the Commonwealth to identify climate change vulnerabilities, prioritize critical actions, and build community resiliency.
Building on the Administration's approach to state and local partnerships, the MVP program awards municipalities with funding and technical support to complete a community-led planning process to:
Define extreme weather and natural and climate change related hazards
Identify existing and future community vulnerabilities and strengths
Develop and prioritize actions and opportunities to reduce risk and build resilience
Once a municipality has completed the planning process they become eligible for follow-on funding opportunities, including MVP action grants, and advanced standing in other grant opportunities.
Watertown became an MVP Community in 2020.
Even though more annual precipitation is projected overall, it is anticipated to fall in fewer, more intense events in the winter and spring rather than in smaller more sporadic events throughout the year. Therefore, it is expected that there will be longer periods of time without rainfall, especially in the summer and fall, increasing the potential for drought. In October 2016, 52% of the land area in Massachusetts was in "Exceptional Drought." Between 2001 and 2017, Watertown experienced 48 weeks of "Severe Drought" and 21 weeks of "Extreme Drought."
While on average the likelihood of drought conditions stays relatively flat, some climate models result in scenarios where periods of exceptionally long drought are possible.
2020 MVP Workshop participants were particularly concerned about the effect of drought on trees and other plants. Drought compromises trees' root systems and can have lasting effects on the health of trees. Fortunately, Watertown's water is supplied by the Massachusetts Water Resources Authority, which is not typically impacted by drought. However, workshop participants were still eager to discuss water conservation best practices and methods to maximize water retention and infiltration. They were also curious to learn more about the potential impacts of drought on the Charles River.
Over the last several decades, the entire Northeast has seen a remarkable increase in the amount of precipitation falling during extreme rainfall events, leading to localized flooding. The Commonwealth has experienced 22 flood-related disasters from 1954 to 2017. According to the National Oceanographic and Atmospheric Association Storm Events Database, Middlesex County saw $35.2 million worth of damage from flooding in March of 2010.
During the 2020 MVP Workshops, all groups named flooding as a significant concern. Participants have noticed an increase in flooding along the Charles River path, and on Howard and Pleasant Streets. Flooding in buildings can also be an issue. Participants noted that there has been flooding in the basement of the library and the old police station. Basements of homes are also subjected to flooding, leading to risk of mold exposure and more residents working on abatement.
Increasing Number of Hot Days
Over the past several decades, the number of hot days in excess of 90 or 95 degrees has shown gradual but noticeable increases.
By mid-century, this number is expected to rise by an additional 10 to 35 days. Climate model projections like the ones shown here illustrate the range of possible future outcomes. The grey line in the middle represents the average of all predictions, however some models indicate that dramatic increases in hot days are possible.
While the top of the chart may be most eye catching, the bottom of the range is also relevant to consider. Historically there have been years where very hot temperatures did not occur, but that possibility becomes increasingly unlikely in the future.
Climate models only show the number of days of heat that are expected, however as those numbers rise, it is also likely that more of those days will be consecutive in the form of heat waves.
Warmer temperatures don't just mean hotter summers, they also mean less cold in the winter. It still gets cold here but trends are beginning to emerge with fewer cold days recorded. In fact, according to the National Weather Service, Winter of 2020 came in as the 2nd warmest on record.
Some may welcome less cold in the winter and that includes mosquitoes, ticks, and other public health threats that have historically been kept in check by cold.
Discussions at 2020 MVP workshops focused on the cooling needs of particularly vulnerable populations. Seniors are especially susceptible to heat-related illnesses, and as a result, seniors living without air conditioning were a top concern. People who spend more time outside during the summer months, such as outdoor workers and children, were also included in the discussion. Transportation to cooling centers was noted as an important need to address.
Over the last several decades, the number and intensity of storms has been on the rise. This includes hurricanes, nor'easters, ice storms, and rainstorms. Research from Resilient MA shows that these types of storms are likely to become more frequent, intense, and possibly longer in duration in the future.
This image of Arsenal St. in 2018 illustrates the impact these intense storm events are having on Watertown today.
From the 2020 MVP process, one of the greatest concerns with intense storms is falling trees and poles leading to power outages. Damaged utility lines can lead to hours or days without power. Participants were curious about the condition of the Town's utility poles and the possibility of burying utility lines underground to increase the reliability of the power supply.
Intense storms can also damage Town infrastructure, disrupt communication systems, interrupt public transit routes, and cause private property damage. Not only do these effects require expensive repairs, but they also can pose a safety threat to residents if key evacuation routes are blocked or critical communications are not transmitted. Storms can also negatively impact businesses if employees are not able to commute to work or if businesses must close for several days.