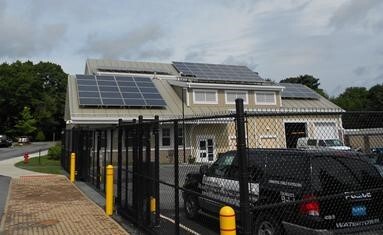 Energy
Watertown is a leader in making high efficiency buildings the norm and powering them with clean energy.
Energy and Sustainability
The carbon intensity of the electricity each of us consumes is determined by the mix of generation resources that feed energy on to the electric grid. The greater the percentage of clean energy sources, the less carbon is emitted to serve our needs.
In New England, while there are growing numbers of large scale renewable generators, fossil fuels such as natural gas remain a substantial component of all electricity in the region.
Watertown Electricity Choice
While we're all connected to the same electric grid, customers in Massachusetts do have the choice of what resources are procured on their behalf and where their energy dollars go. Watertown Electricity Choice is a program that allows customers to do just that. This State-vetted, Town-sponsored electricity volume purchase program allows Watertown residents and businesses a much cleaner energy supply and a typical, but not guaranteed, cost savings.
Watertown Electricity Choice
The WEC default option currently supplies 64.7% clean local energy (2nd highest in the State) which drives new renewable generation installations and jobs in our area and reduces harmful pollution.
Annually WEC reduces Watertown's carbon footprint by the equivalent of 40 million miles driven by the average passenger car!
Watertown Electricity Choice
WEC was launched in September 2019 with over 82% participation and 3% of participants have opted up to 100% renewable energy. Our goals are to continue to advocate for residents to opt in if not currently participating or, if enrolled, opt-up to 100% green.
For more information, if you are not a participant and wish to be, or if you wish to help the environment even more by opting-up to 100% Green, contact Watertown Electricity Choice at https://masspowerchoice.com/watertown or call customer support at 1-844-278-9864.
What is a Green Community?
The Massachusetts Green Community Designation and Grant Program provides a road map along with financial and technical support to municipalities that 1) pledge to cut municipal energy use by an ambitious and achievable goal of 20 percent over 5 years and 2) meet four other criteria established in the Green Communities Act.
Watertown was designated a Green Community in 2010 in the first year of the program and has reaped benefits since that time. Becoming a Green Community has allowed the Town to be eligible for state grants for energy efficiency and renewable energy projects. These projects are part of an effort by the Town to lead by example in being sustainable and are saving the community money.
The Town of Watertown has replaced over 2,000 streetlights with long lived and energy efficient LED's. This has reduced our energy and maintenance costs while providing better overall lighting. These projects were fully funded by grant and utility incentives and save the Town over $100,000 a year in electricity and maintenance and reduce GHG emissions 353 tons CO2e per year.
Another Green Community grant provided funding for several other LED upgrade lighting projects. These fully grant and utility incentive funded lighting projects included outside lighting at the Library, the Middle School, Department of Public Works, Saltonstall Park and Town parking lots. Additionally, inside lighting projects were completed at the John A. Ryan Arena and the High and Middle School gyms. These projects provide better lighting and save the Town over $68,000 in electricity annually along with a reduction in maintenance.
Watertown was the first community in New England to pass a Solar Requirement Ordinance. This requires solar installations on certain commercial buildings under new construction or with major additions / renovations. For the Planning Board report and the Ordinance click the following link:
Watertown's Efficient Buildings
Watertown currently has three municipal solar installations at our High School, DPW and Police Station, they provide almost 4.5% of our Municipal electricity usage.
Solar deployment in residential, commercial and municipal buildings in town total 285 installations with over 4 MW DC installed capacity. Residential - 267 installations, 1,493.14 KW, Commercial – 18 installations 2,591.42 KW.
Schools and Sustainability
Watertown's Building for the Future committee has been working on renovations or replacements of four new / renovated schools in the near future. (Three Elementary Schools and the High School)
Two Elementary schools will be completely new and are targeted to be Net-Zero through a combination of better than code energy efficiency and aggressive rooftop and canopy solar deployment.
For more information: https://www.watertown.k12.ma.us/building_for_the_future
One way to reduce community scale energy use is to make sure we have buildings constructed to high performance standards. One of those standards is the Leadership and Energy and Environmental Design (LEED) certification program.
Watertown has an ordinance to require all new development projects to be LEED silver certifiable within the commercial, mixed-use and industrial zones. For more information: https://www.watertown-ma.gov/documentcenter/view/26236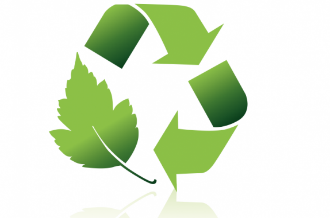 Watertown Environment and Energy Efficiency Committee (WE3C)
Watertown has an active energy committee. This committee is appointed by the Town Council to assist with Environment and Energy related issues. The Committee is responsible to:
Review and make recommendations about policies, procedures, activities, and facilities of departments, boards, or agencies of the Town as they relate to energy conservation and emissions reduction
Research energy use and greenhouse gas emissions in Watertown
Advise and assist municipal officials and employees in ensuring compliance with relevant national, regional, and state laws, regulations, and programs that aim to reduce greenhouse gas emissions
Provide information, referrals, guidance, and technical assistance to individuals, public agencies, businesses, and organizations in matters relating to energy conservation and emissions reduction
Coordinate activities of other local groups organized for similar purposes
The Watertown Town Council committed to aspirational goals of using 100% renewable energy for municipal electricity by 2035, and using 100% renewable energy for municipal heating and municipal transportation by 2050. The Town Council also actively encourages non-municipal residential, commercial, and transportation sectors in Watertown commit to a transition to 100% renewable energy by 2050.
Watertown is working to drive growth in solar by both procuring more for city operations as well as the entire community, we're also requiring it on large commercial projects going forward. The residents and businesses of Watertown are already stepping up as well. As of mid-2020, we have 307 solar installations with just over 5 MW of solar capacity. Combined these systems produce over 6.4 million kWh per year, the equivalent amount of electricity used by 774 homes!
While we may be small in area, we're making up for it by maximizing our solar potential. In terms of capacity per square mile, we're just behind Cambridge but have 20% more coverage than Arlington.
From tips and utility sponsored rebates and incentives for energy saving measures, the Mass Save program covers everything from highly efficient appliances to deep energy retrofits to getting rid of an old refrigerator. Opt in or opt up in Watertown Electricity Choice to ensure the energy you do use is a clean as possible!
---
Opt In and Opt Up in Watertown Electricity Choice
Learn about simple ways to save energy and save money